Our New EarthCare Ministry
The Unity EarthCare Team, a ministry team of Unity Worldwide Ministries, is a program to assist congregations in integrating an earth-oriented spirituality into their ministry.
The Unity EarthCare program rose from the grassroots of the Unity Movement, coming from the sincere desire to express Unity's belief in our Oneness with all life in ways that directly impact our planet.
The EarthCare's Vision statement is: All humanity lives in a spiritual consciousness that manifests as loving coexistence will all creation and care for our Earth home.
As the realities of climate change become ever more apparent, it's more critical that Unity's vision of Oneness with all of creation be spread throughout the world for the betterment of all.
Unity Spiritual Center Westlake's EarthCare Ministry was formed in the fall of 2019. Their initial projects included Earth Day, originally scheduled for April 22, 2020, unfortunately, canceled during the coronavirus pandemic.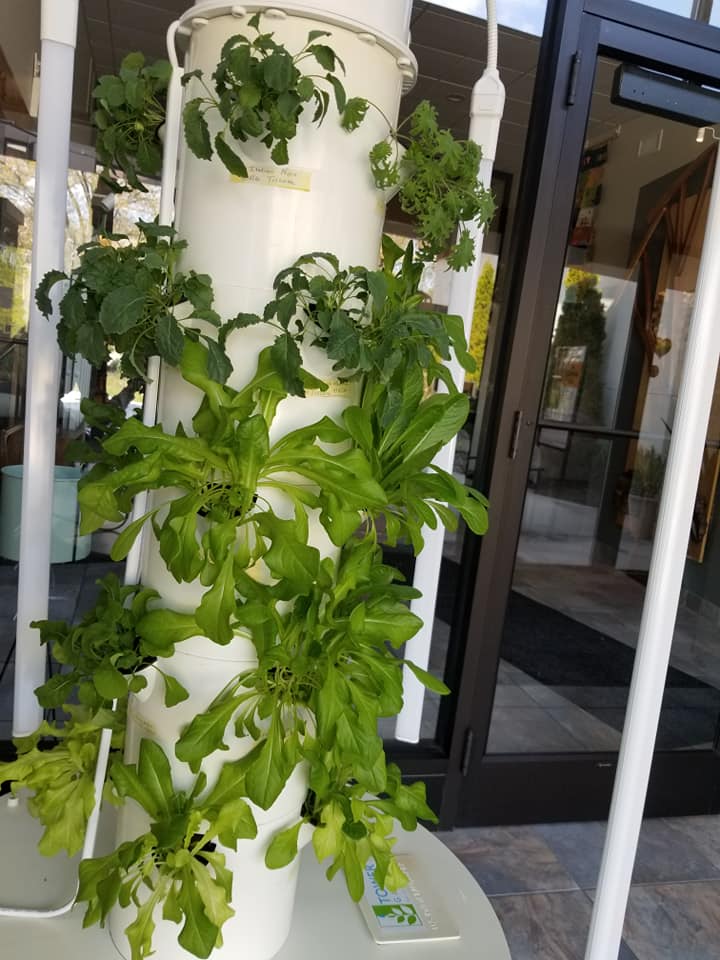 Their other project continues to grow! They installed an environmentally friendly, self-sustained aeroponic Tower Garden inside the vestibule at Unity's main entrance.
Did you know…
*  Tower Gardens uses 98% less water than conventional methods of gardening.
*  Tower Gardens take 90% less space or land than conventional methods.
*  Tower Gardens yields 30% more produce than conventional methods.
*  Tower Gardens grow produce 3x faster than conventional methods.
*  Tower Gardens are organic.
We hope our Tower Garden brings awareness to our community about sustainable gardening and farming practices and inspires us all to be the change.