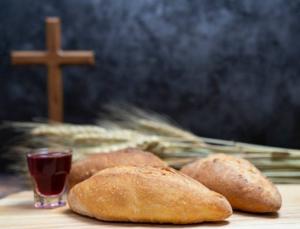 Good Friday
Good Friday commemorates the crucifixion of Jesus. For some, this is a sad day. For others, it is a day of hope. Regardless we learn with the Divine; we can rise with every trial. "For God so loved the world, that he gave his only begotten Son, that whosoever believeth in him should not perish, but have everlasting life." (John 3:16)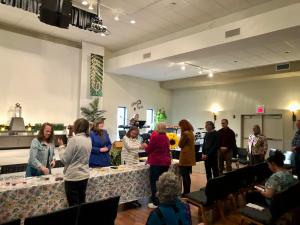 Join us on Good Friday (April 7) for our "Spiritual Communion and the Seven Last Statements of Jesus' Meditation" Service. This is an interactive and contemplative service. We will be graced with Bonnie and Jerry's music. The services will include hand washing, breaking of bread, and grape juice holy communion. The afternoon service is at Noon, and the evening service is at 7 p.m.
The Seven Last Statements are shown below. For more information, please visit:
https://www.unity.org/bible-interpretations/seven-last-words-0
1. "Father, forgive them; for they do not know what they are doing." (Luke 23:34)
2. "Truly, I tell you, today you will be with me in Paradise." (Luke 23:43)
3. "Woman, here is your son." Then he said to the disciple, "Here is your mother." (John 19:26-27)
4. "My God, my God, why have you forsaken me?" (Matthew 27:46, Mark 15:34)
5. "I am thirsty." (John 19:28)
6. "It is finished." (John 19:30)
7. "Father, into your hands, I commend my spirit." (Luke 23:46)
Did you know? In his book, Keep a True Lent, Unity co-founder Charles Filmore shared that Good Friday was probably known originally as God's Friday.
Photo of Good Friday Service in 2022. Thank you to Terri Brewer for sharing. 
Palm Sunday and Easter
Please click here to visit our Sunday Service page for information on Palm Sunday and our unique Easter Flower Service celebration.