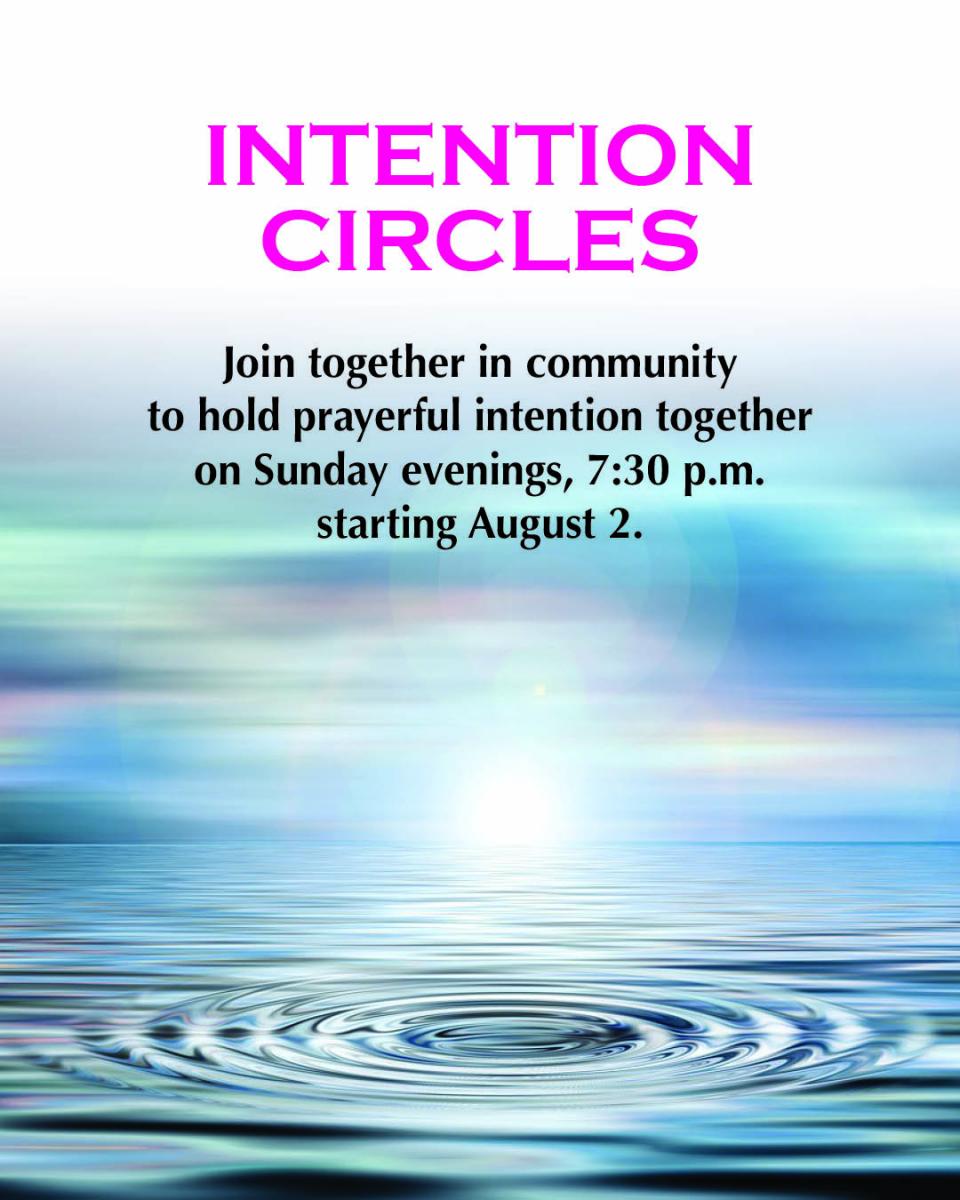 Join together in community with a powerful group of people for a brief (15-20 minutes) session as we hold a vision for our world.
Sunday evenings from 7:30 - 7:45 p.m.
Each week's Intention Circle will include:
1. Centering in the Silence
2. Sharing our intention(s)
3. Resting in our gratitude, knowing it is done
The intention(s) may include a purpose for our world, our spiritual center, or individual intentions. The facilitator for the week will discern the focus of our intentions.
The Intention Circle will take place in the Connecting in Community Zoom room.
Click on the button below.

NEW - There is now a link on our homepage to the Connecting in Community Zoom Room! Scroll down to the "We are Community" box near the bottom of the page.
Current Intention
"Joyously, I AM affirming that the right minister is drawn to our congregation and our congregation is drawn to this right minister in perfect Divine Order and I AM grateful. Amen."
Watch the video below to experience an Intention Circle