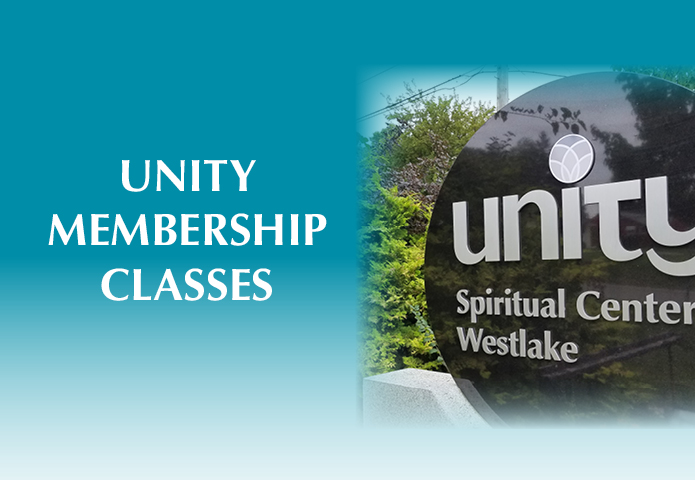 Are you ready for the next step in your spiritual growth?
If you have been thinking about officially joining Unity Spiritual Center, now is the time to consider taking Membership classes. Five 90-minute classes are being offered, and all must be attended to become a member. Special arrangements can be made with the instructor in an unforeseen emergency. There is no cost, and you will not be tested. Anyone attending Unity Spiritual Center for six months or more is eligible to enroll.
Heart of Unity 
Four classes. Sundays, February 12, 19, 26, and March 5.  12:30 p.m. to 2 p.m.
Michele Coles will facilitate these classes.
This class explores the heart of Unity teachings. You will learn Unity's 5 Basic Principles and our approach to prayer and meditation. How Unity approaches the Bible as a metaphor for the evolution of consciousness will be discussed. You will learn about the Unity movement and Unity's national and international presence.
Unity and You 
One class. Sunday, March 12, 12:30 to 2 p.m.
Greg Skuderin will facilitate this class.
This class shares the history of Unity as well as the history of Unity Spiritual Center. Learn about our co-founders, Charles and Myrtle Fillmore. Experience our connection to a larger movement of new thought teachings. Gain an understanding of what to say when people ask, "What is Unity?" You will also be introduced to the many sacred service teams available at our Center.
A $10 suggested love offering will be collected at each class, but everyone is welcome to participate regardless of their ability to pay.
For anyone unable to attend in person, we will make the classes available via the USC Community Zoom link.
For more information, please contact Michele Coles at mcoles23@hotmail.com.
Registration is necessary to prepare materials.
Please click on the button below to register.

Click on the button below to join the class via Zoom.
There is also a link on our homepage to the Zoom Room. Scroll down to the "We are Community" box near the bottom of the page.