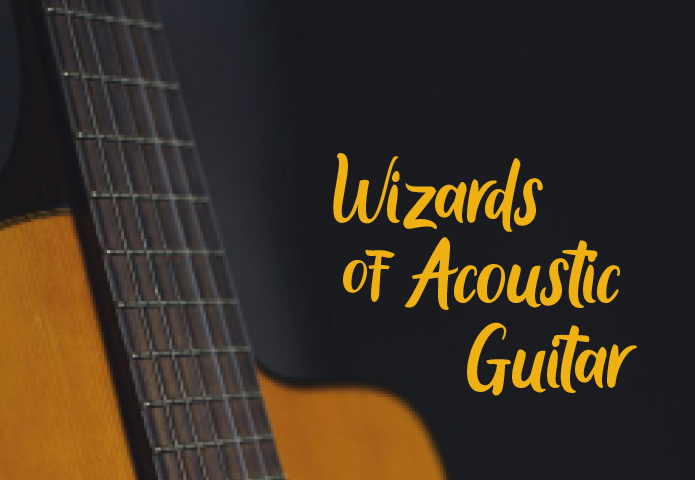 Sunday, July 24, 2022
Wizards of Acoustic Guitar
Hall doors open and raffle sales begin at 6:15 p.m.
Concert 7:00 p.m. – 9:00 p.m.
A wonderful evening of extraordinary guitar music!
Join us for an amazing musical event! Three world-class guitarists join forces as Wizards of Acoustic Guitar for this summer Sunday night concert. 2021 International Finger Style Champion Jesse Smith, with finalists Shohei Toyoda and Brian Henke, will dazzle us with their prowess on acoustic guitar. Our own Scott Schlegel will open the show.
Together they will inspire and entertain us with their incredible gifts. Combined, they have 155 years of creativity and professional musicianship.
This event is a fundraiser for USC Westlake. We will have great raffle prizes! Bring your cash to purchase raffle tickets, which are $1 each, with seven tickets for $5. The raffle drawing will be held during the second intermission.
Beverages are available. Bottled water for $1. Soda for $2. Adult beverages for a love donation ($5 suggested). 
Admission is $15.00 in advance and $20.00 at the door. We have 295 seats in the house. We look forward to selling out - don't miss it! Register early to guarantee your seat!
Admission is $15.00 in advance online or $20.00 at the door.
Online Registration will close on July 24 at 1 p.m.

The Wizards of Acoustic Guitar are Incredible Musicians
Brian Henke is from Bay Village, Ohio. He is a highly accomplished singer-songwriter. Brian has produced a lovely fundraiser for 20 years, currently held at the Kent Stage called The Woodchopper's Ball. The Woodchopper's Ball features nine of the very best guitarists in the Universe and benefits the Northeast Ohio Coalition for the Homeless. 
Enjoy a clip of Brian performing: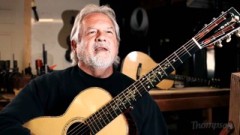 Jesse Smith, the 2021 International Finger Picking Champion, is from Wadsworth Ohio. He is a wonderful guitarist, and guitar maker; he also taught at Wadsworth High School for 20 years.
Enjoy a clip of Jesse performing: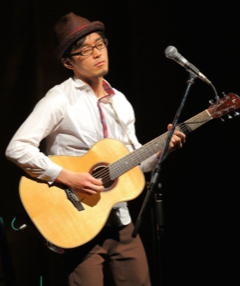 Shohei Toyoda was born in Japan and raised in Ohio. He currently lives in Kyoto, Japan. He is a graduate of Berklee College of Music. He was one of the top 16 guitarists to compete in Japan's National Finger Picking Competition and has won many awards for his guitar playing. Shohei also teaches guitar to students at all levels.  
Enjoy a clip of Shohei performing:
Introducing USC son, Classical Guitarist Scott Schlegel (John and Diane Schlegel's son). Scott grew up in Cleveland, Ohio, and completed his studies in guitar performance at the University of Akron this spring. He is the recipient of the distinguished Outstanding Undergraduate Guitar Award. When Scott isn't performing, he teaches guitar at Royalton Music Center in North Royalton, Ohio.
Enjoy a clip of Scott performing: