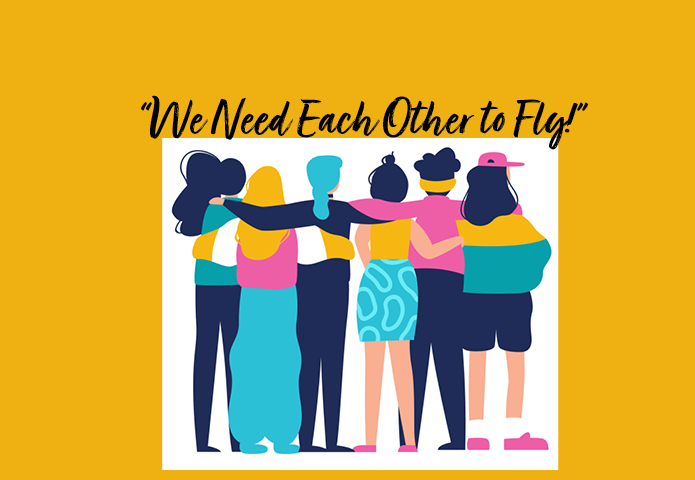 Saturday, June 11, 2022
9 a.m. to 4 p.m.
The Sixth Annual Women's Retreat will be a journey of awakening, led by Bonnie Chase.
Awakening to a great understanding of ourselves and the kinds of nurturing that would enhance our lives.
From that point of clarity about our personal needs and desires, we will awaken to a greater understanding of how we move beyond ourselves to support others, particularly other women in our spiritual circles.
From there, we awaken to the concept that our lives, interwoven with others, are indeed supported as we seek to fly. We are all angels who only have one wing. We need each other to fly. We need each other to uncover and support the faith that we can soar in consciousness to a higher way of being and a more profound living experience.
Our retreat will be a day of release and unfolding through words and songs, contemplation and discussion, play and sharing. 
Come with an open mind and a willing heart, and you will leave with deeper friendships and a new realm of possibility in your spiritual life. That is a promise.
For more information, contact Terri Brewer at terrimoorebrewer@gmail.com.
This year's retreat is extremely affordable - only $40, including breakfast and lunch.
Registration is required. 
Registration helps us plan seating and food.
The deadline to register is Friday, June 10 at 5 p.m.
Please click on the button below to register.