2023
"I never thought I would become a churchgoer… never. I grew up in a non-religious home, and later as an adult, I appreciated the freedom to form my own beliefs. The older I get, the more I value my spiritual life and crave to nourish it. 
"My spiritual curiosity finally led me to Unity Spiritual Center Westlake, which has officially become my family's spiritual home. 
"I first learned of USC because of the labyrinth in the back of the church. My kids used to attend a Montessori preschool up the street, and we would often visit the Labyrinth to kill time and burn off some energy.
"Years later, post-pandemic, when I felt my spiritual cup needed to be filled and an unavoidable itch for the community could no longer be ignored, I spontaneously took my kids to their first Sunday church service. Unity instantly felt like home. David J. Schwartz soon felt the same feelings that I did. This like-minded, loving community has greeted my family and me with open arms.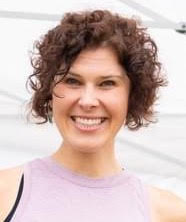 "Unity is positive and practical and holds values of LOVE, COMMUNITY, ACCEPTANCE, CONNECTION TO SPIRIT, and SERVICE. Affirmative prayer AND meditation are the foundation of Unity. 
"What I love most about Unity is its open-mindedness. There is an encouragement to explore other faiths and spiritual traditions and understands that there are many paths to the Divine. 
"David and I (and the kids) are blessed to be a part of this beautiful community and grateful for Unity's unique yet practical spiritual support." - Shannon Sabol.
 
~ ~ ~ ~ ~
The latest Congregation Survey included the question What does Unity mean in your life? Our Board of Trustees decided to share the answers. 
Understanding myself and spirituality in a new way.
Healing
I actively practice healing and find inspiration and experience at Unity Spiritual Center. I have made good friends too, but the pandemic has thrown a wrench in this.
It is my foundation for the way that I approach everything in my life.
Everything. Not only are the spiritual beliefs and principles THE center of my life, they uplift me constantly, giving my life meaning and sacred purpose, deeply rooting me and keeping me centered in my faith, ever learning (and re-learning) how to BE an expression of the Christ. The principles and teachings give me something to strive for, ways to make my life better, and new hope and direction in an ever-changing world. The people I've met, the friendships I've formed over the years are precious to me and have enriched my life tremendously. I consider what a grace Unity has been in my life, and I feel Divinely blessed to have found this community many years ago. Yes, indeed - everything.
Possible renewed potential for a spiritual community that aligns with my beliefs.
It gives me a practical and spiritual grounding to my life. It centers me. It gives me strength and direction. Although I attend a Catholic church, this gives me a more realistic view of how to be in the world around me. 
Unity is a foundation in my life. It has helped me along the spiritual path.
Cornerstone, building block, basis of countless conversations, without it, my World would have some major sense of emptiness, with Unity, my World becomes filled with hope and possibilities.  
An awareness of unwavering usable principles with which to love, respect, and honor self and others. 
Spirituality and Group Membership and Participation.
It means a lot to me. I got my start in ACIM at Unity. I love ACIM.
Lifting and sustaining positivity in community.
Spirituality, community, support, sharing wisdom, teaching my children about faith, emotions, etc.
Spiritual connection, social connections, and sacred service
It has brought me closer to God. It has shown me a way of living that taught me how to cope with adversity and how to achieve peace and inner joy by finding that never-ending connection to God.
Center of life.
Unity offers me spiritual insights and guidance. Unity honors all spiritual paths. The law of attraction and activating the creative power of thought is important to me, and I find this at Unity. Unity is about developing a deeper connection with God through prayer and 
meditation. Unity offers spiritual insights and guidance for me and all people. 
Positive living reinforcement.
It is a way of Life; this is encouraged in every class, meditation, youth program, prayer. To live Truth, to be more Fully Me, to see myself and all life through the Truth of One Being, One Life, we are Holy, we are Spirit Always. Unity has empowered me to Be Truth.
Opportunities to connect with like-minded individuals. 
It IS my life. And Unity Spiritual Center continues to give me the support I need. 
I am very grateful for Unity's inclusivity and for providing me with a temporary spiritual home.
It means hope, development of spirit, and fellowship in a non-judgmental atmosphere
A place to learn about human's relationship with God.
It keeps my world even keel.
I have been in Unity churches for 25 years; I believe in the principles, the teachings, and the people. 
It is a belief system that works for me that I strive to live by.
Unity is my anchor as I explore different paths of my spirituality.
Unity is the major force in my life. It affects all of my decisions. If I never came to church again, it would still rule everything I say, think, and do. I am surrounded by people who share my ideals, and I feel like I'm right where I belong. 
It has changed my life and continues to change my life. I cannot imagine living today without all I have learned and received from Unity.
Connection to God.
It is my anchor in those sometimes heavy seas of life.
A sense of a spiritual connection to my God and those who surround me. 
Spiritual direction.
Right now, I feel disenfranchised, and Unity does not provide a spiritual home for me. 
Unity is my spiritual life. So glad we have so many wonderful people at USC.
I can't imagine going through my life and especially this pandemic, without Unity.  
Unity is my way of living. It affects everything I think, say, and do. It's also the source of friendships. Most of my friends are Unity people.
It gives me space for a spiritual practice that I feel comfortable with. 
My spiritual food and sense of home with like-minded people.
Unity has been in my life since Easter Sunday 1969. Unity of Westlake was the first church I ever joined that was in 1982. Since then, I was an active member of 3 other churches until my daughter led me back home to USC Westlake.
Unity has been a part of my life for over 50 years. I don't know where I would be today without their teachings, guidance, and support. I can't imagine a life without it.  
I come to Unity to get lessons in living a better life. 
Practical spiritual development and like-minded people.
Goodness and love.
A spiritual home, 24/7 spiritual connections, social connections.