Our YFM program and Joy, our new director, are featured in a story on Cleveland.com. The story also appeared in the West Shore Sun.  Please click here to read the story and see the great picture of our children! Story courtesy of Shirley MacFarland. Photo courtesy of Randy Desnoyer.
Details on specific Sundays will be on our Sunday Services page.
Please click here to visit the Sunday Services page.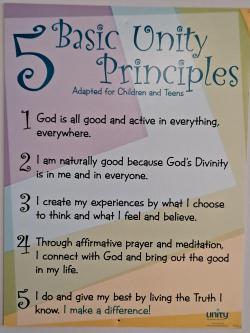 We understand that our Sunday morning experience may be one of the few opportunities each week for children and teens to explore and nurture the spiritual aspects of their lives. 
Using the Living Curriculum, Youth and Family Ministry (YFM) classes at Unity Spiritual Center are designed to teach young people how to develop a practice of meditation and affirmative prayer, learn about the many paths to spirit, and enjoy a loving and fun environment in which to feel their connectedness to God and to each other.
Our Mission: To cultivate the spiritual growth and transformation of all families: nuclear, extended, spiritual and global.
Our Vision: We are love in action, honoring the Divine within all.
As a spiritual youth community, we provide a safe place of love and acceptance where our children and teens experience the awareness of their oneness with God and all life. 
Our purpose is to create programs and experiences that invite the divine potential in each individual to grow and expand using the tools of affirmative prayer, Living Curriculum, meditation and service. 
We practice universal Truth principles as a way of life. We honor and value the uniqueness of each child who enters our sacred space.
In order to create a safe space for your child, background checks are required for everyone serving on our Youth and Family Ministry Team.
Please click here for the adult version of Unity's Five Basic Principles.