Our Mission
Our mission is to provide inspiring and uplifting quality music supporting Sunday services and other programs and events at Unity Spiritual Center.
Music Director Musings
"Music is the universal language of mankind." -- Henry Wadsworth Longfellow
People often tell me that music moves them very deeply; that is one of their favorite parts of being at USC. It's easier than ever before to see images and listen to music performed and created worldwide, whether in concert halls, on the streets of cities around the globe, or simply through the innocence of children playing. The experience of music touches people's emotions and binds us all together in one common language. I would even say that it binds us together with every living thing. Most of us have heard the glorious symphony of birdsong on a beautiful spring day or listened to the steady rhythm of the rain. Music is a language that requires no words yet has the power to touch our souls and transport us to parts of ourselves that are invisible to the eye. 
My purpose every Sunday is to co-create a musical experience that blesses and moves people and enhances their experience of the Presence of God through our worship services.
I hope you'll come to add your unique song to the language of music at USC! -- Bonnie 
Please click here for more information about our Choir on Fire!
Please click here to listen to sound clips.
Please click here to watch and listen to Bonnie and Jerry's Sing-a-long YouTube videos.
Our Music Team
Bonnie Chase, Music Director
Bonnie has been involved with Unity churches since 1971, when her family started attending Unity of Toledo. She went through the Uniteens and Y.O.U. programs there, and then majored in piano at Indiana University at South Bend. She was involved in the music program at Unity Church of Peace in South Bend for 12 years. A member of USC since 1989, she has served as music director since 1999. Her lifelong love of choir stretches back to her high school choir and representation of Lucas County in the All-Ohio State Fair Youth Choir, touring Europe with them upon graduation. She sang in the Indiana University choir and currently sings in the Lorain County Community College Civic Chorale and loves directing the "Choir on fire" at USC. Sharing the stage with so many talented musicians and serving the USC community is her privilege and joy.
Jerry Cergol, Keyboardist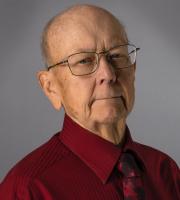 Jerry studied piano at the Cleveland Institute of Music and provided music for the Rocky River Drive Baptist Church and Shaker Square United Hungarian Baptist Church while in High School. He earned a bachelor's degree in pipe organ from Baldwin Wallace College and worked as a professional musician for 11 years in the late 60s and early 70s in clubs and restaurants in Cleveland and throughout Northeast Ohio. In addition, he did freelance recording in the area and provided all the music for the Showboat Theatre in Cleveland during that time. He also played the weekly chapel services at the Cleveland Clinic for 20 years.
Jerry has provided music for services, events, weddings, and special programs at USC for 60 years. We joined together as a church family to celebrate Jerry's 60 years of service to Unity Spiritual Center on Saturday, June 26, 2021. Throughout his long tenure, he has also served as treasurer on the board of trustees and was involved during the initial planning of the current location in Westlake. Jerry loves making music with the other talented performers at USC and accompanying the USC Choir. However, his main joy is simply to offer musical support wherever needed.
 
Mell Csicsila, Percussionist
Mell has been a dynamic presence on the Cleveland musical scene for more than 20 years. A native of Northeast Ohio, he can frequently be heard performing as a first-call percussionist at Cleveland's Playhouse Square and with professional orchestras and ensembles. In addition, Mell has backed several contemporary artists, including Johnny Mathis, Aretha Franklin, Tony Bennett, the Moody Blues, Yes, and has supported the national tours of more than 30 Broadway musicals, including Wicked, The Producers, Newsies, and Mary Poppins, in Cleveland and theaters across the United States. He has been performing at USC since 1996. He says he enjoys being part of the devoted and talented team that works for such a supportive and energetic congregation.
Jon Csicsila, Percussionist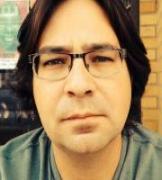 Jon is a freelance musician from Cleveland, Ohio. He has been featured on several released recordings and has performed live with various performers and groups. Currently, he is a member of the Chicago group The Chamber Strings, which is preparing to record its long-awaited third album.
Soloists
Eric Francher
Eric is a singer, actor, director, producer, and graphic and video designer who lives on the West Side of Cleveland with his girlfriend Sarah, his two cats, Gizmo and Rory, and his three-legged puppy, Charlie. Over the last ten years, Eric has participated in more than 85 productions presented at more than 20 different theaters in the Northeast Ohio region. In addition, he founded the Cleveland Stage Alliance and dedicates much of his time to serving as its webmaster. He is an Actors' Equity Association (AEA) Membership Candidate.
Trey Gilpin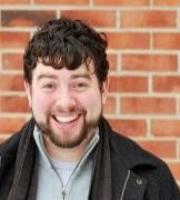 Trey fell in love with music - as many do - singing in church. After touring with the award-winning Central Kentucky Youth Chorus and petitioning his high school not to force him to choose between being the drum major in the band and a member of the choir, he received the Jefferson Cup for outstanding overall artistic achievement. In college, he found his true calling in musical theatre and moved to Cleveland after working with the Roundabout Theatre Company in New York City. Over the last ten years, Trey has participated in more than 60 productions at over 20 different theaters in the Northeast Ohio region, including The Cleveland Play House, Cain Park, Cleveland Public Theatre, Ohio Shakespeare Festival, Beck Center for the Arts, Lakeland Civic Theatre, and Blank Canvas Theatre.
Roberta McLaughlin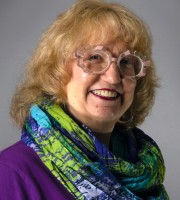 Roberta has been singing onstage since her ballet teacher realized that she was a far better singer than she was a dancer. In sixth grade, she appeared in her first play, "The Ransom of Red Chief," Her first role in a musical was that of Ado Annie, in a high school production of Oklahoma. She sang (and played) at the 9:30 Sunday night guitar mass in college. She served as a cantor at St. Angeles in Fairview Park. Roberta has appeared at Huntington Playhouse, Beck Center, Clague Playhouse, and Near West Theatre. She has been performing for more than 50 years. Roberta began singing at Unity in 1995 and became a regular singer for Unity Church of the Crossroads, where she sang twice a month for almost 20 years. She began performing at USC in 1999 and appreciates being accompanied by the talented musicians of the music team at USC. Her greatest pleasure, she says, comes from singing to inspire.
Kate Michalski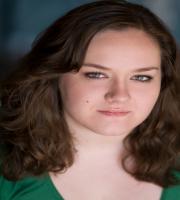 Kate Michalski is a local actor and singer who has performed all over Northeast Ohio. She has appeared at Cain Park, Blank Canvas Theatre, Playhouse Square, French Creek Theatre, Cassidy Theatre, and more. Kate holds a BFA in Musical Theatre from Point Park University.