Our Senior Minister position is open.
Our Senior Minister position is open. If you are interested, please visit the Unity Worldwide Ministries (UWM) website at unityworldwideministries.org to begin the Employment Application process. Select Ministers from the menu across the top of the page, then select Employment/Open Ministries from the drop-down menu.
 *****
Click here to see pictures from Rev. Joanne's Retirement Party on July 25, 2021.
Congratulations on your retirement, Rev. Joanne!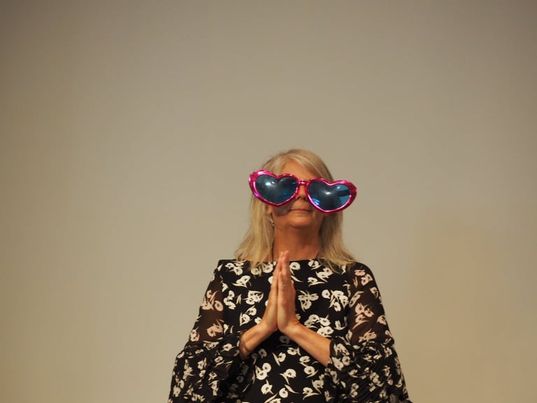 We welcomed Rev. Joanne Rowden in 2014 as our Senior Minister. Her candidate interview Sunday message was "Seeing through the Eyes of Love." She wore big pink heart-shaped glasses. Those glasses showed up many times throughout the years. Her last message on July 25, 2021, was the same topic, with the same glasses.
Thank you for seven years of inspirational and heartfelt spiritual guidance. The Unity Spiritual Center community is forever grateful for teaching us to see through the eyes of love. May your new adventure bring you abundant joy and blessings.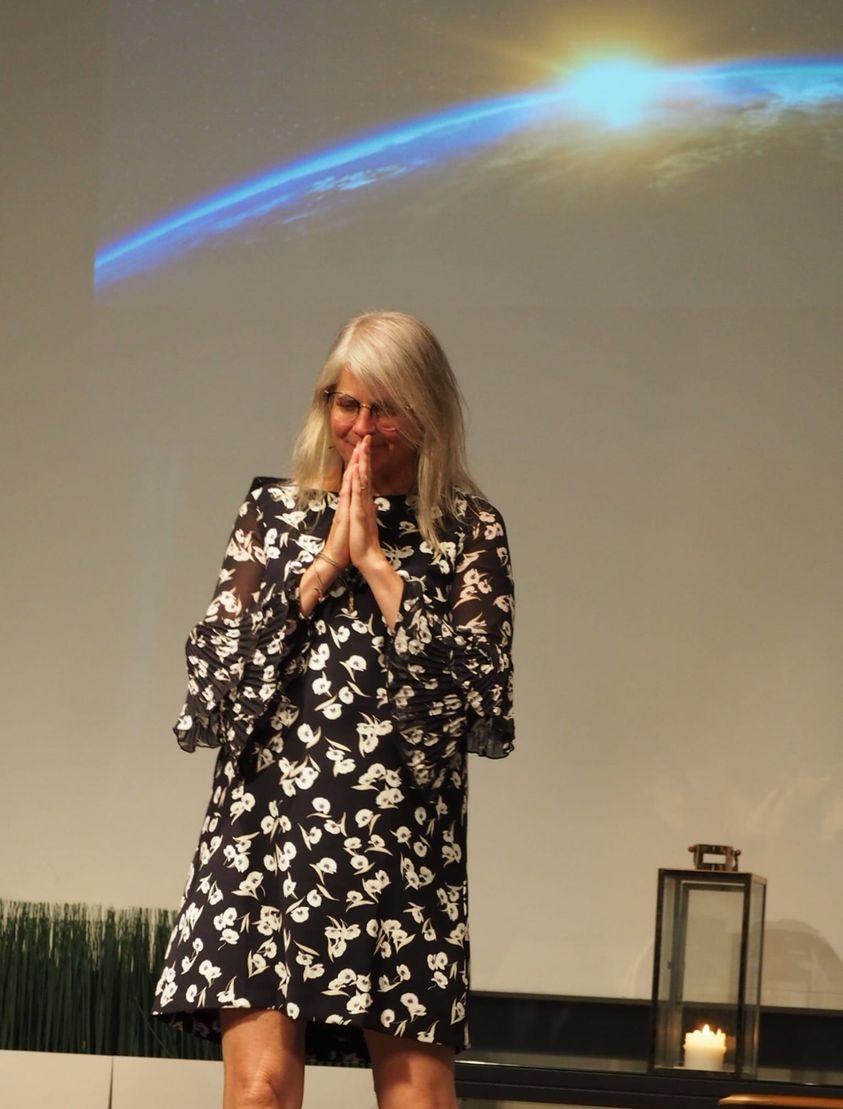 Before joining USC in November of 2014, Rev. Joanne served as Spiritual Leader of Unity of Edinboro, PA, for thirteen years. She has served on the Unity Worldwide Ministries Eastern Region board as president, vice president, and treasurer. She also served on the 2016 Conference Team for Unity Great Lakes Region. She was ordained a Unity Minister in 2010.                
Together we stand in faith and give thanks that the right minister is drawn to our congregation, and our congregation is drawn to this right minister, in God's good time and Divine Order.
Thank you to Sandra Buescher for the photos of Rev. Joanne during her last Sunday message. The sun appears behind her in the image to the right, lighting her way on her new journey.
Godspeed Rev. Joanne.