Our Sunday Service is at 11 a.m. Join us in person or via livestream! 
Please click here for livestream options.
Meditation before Sunday Service, 10:35 - 10:45 a.m.
Youth and their families are welcomed to the Spirit Room on Sundays at 11 a.m. on the second through the fifth Sunday of each month. Families can stay for the Opening Circle before joining Sunday Service in Unity Hall. The first Sunday is a multigenerational service, and children are invited to attend Sunday Service with their families.
After Sunday Service, Prayer Chaplains are available in the Sanctuary to pray with you one-on-one. Join us for Coffee and Fellowship in the Community Room. Donations of baked goods or store-bought goodies (cookies, brownies, donuts) are always welcome.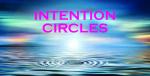 You can join our Intention Circle every Sunday at 7:30 p.m. on Zoom. Click on the graphic for more information.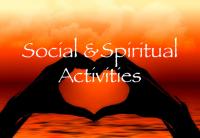 We are more than a Sunday Service and Sunday activities! Click on the graphic to look at our special events and ongoing activities!​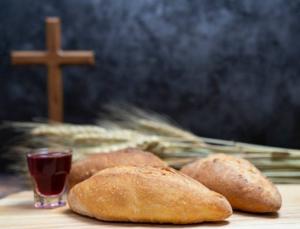 Please click on the graphic for information on Good Friday Services.
Our April Theme is "Abundance"

Rev. Karen Shepherd Sunday, March 26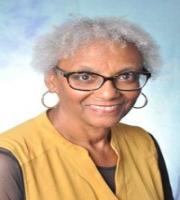 We welcomed back Rev. Karen Shepherd on March 26 to wrap up our Health theme. The title of her message was "The Unity Approach to Health & Wholeness."
She left us with this Spiritual Practice: Following in the footsteps of Myrtle Fillmore, during your time in meditation, go to all the centers of your body and speak words of Truth to them just as Myrtle did. Ask them for any forgiveness you may have for saying anything that was not aligned with the Truth of your being.
Rev. Kelly Isola Sunday, April 2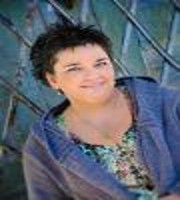 Rev. Paul Hasselbeck was scheduled to speak on April 2. He was hospitalized before he could send his video. Please keep him in your prayers.
We welcome back Rev. Kelly Isola to begin our April theme of Abundance.
Rev. Kelly Isola is passionate about supporting people and organizations to live and love more authentically – to move toward a better version of themselves so they can make their mark on the world. She is masterful at relating concepts across her various life experiences, which allows her to connect with and support audiences from all walks of life. 
Rev. Kelly is a citizen of the world, having spent her life visiting and residing in many countries, including the Middle East, Africa, and Europe. She holds a Bachelor of Arts in Anthropology and Archaeology and a Master of Divinity. She draws from these rich and varied sources in her numerous forms of pastoral work. In addition, she is a Unity theologian and loves sharing her wisdom in the classroom as Adjunct Faculty for Unity Institute & Seminary and Unity Worldwide Spiritual Institute.
Atlas of the Heart meets after Sunday Service. Click on the graphic for details.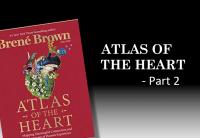 Michele Cole Easter Sunday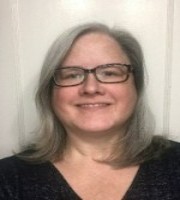 We welcome back one of our own to celebrate Easter with our unique traditional flower cross service.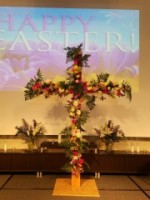 Michele Coles has spent the last 40 years exploring spiritual practices like prayer, meditation, journaling, and the modern alchemy of decluttering. She has studied various theologies and has spent the last 18 years in Unity. Michele is in her second year of ministerial school with Unity Spiritual Institute. She considers herself a truth student and finds relatable teachings in pop culture. Michele shares her song, storytelling, and laughter gifts to spread joy throughout our community.
The Native Flute and Music Circle will resume in May.
Bruce Price Sunday, April 16
We welcome back Bruce Price to continue our April theme of Abundance.
Bruce Price has been a student of Unity since 2005. He has served the Unity Community in various leadership roles, including interim Spiritual Leader at Unity Chapel of Light in Tallmadge, Ohio. Before his time in Unity, Bruce engaged in multiple endeavors. He began as a farmer, then became a collegiate athlete, a chemical engineer, an international businessman, and a facilitator of behavioral transformation workshops. Currently, he is an occasional speaker and consultant. In addition, he enjoys spending time with his partner Nikki and his son Noah while maintaining an avid curiosity to explore the mysteries of life.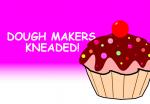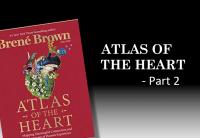 Healing Circle and Bake Sale follow Sunday Service on the third Sunday of the month. Atlas of the Heart final session.
Greg Tamblyn Sunday, April 23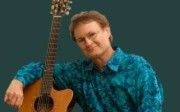 Time to meet a new friend! We welcome Greg Tamblyn. The title of his message will be "The Abundance of NOW."
Greg Tamblyn has been a successful singer, songwriter, speaker, author, and humorist for over 25 years. He combines outstanding audience rapport with an irreverent sense of humor with a special interest in the relationship of music, laughter, and lifestyle to physical and emotional well-being. Greg's humorous musings on cultural absurdities, and his messages of effectiveness, optimism, and service, have garnered him a large international following.
Cynthia James Sunday, April 30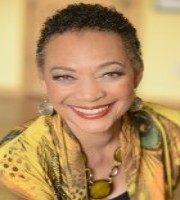 We welcome back Cynthia James to wrap up our April theme of Abundance.
Cynthia James is a transformational coach and inspirational leader, guiding people to make changes at a deep level for lasting healing. Cynthia excels as a speaker, coach, singer, and multiple award-winning author of What Will Set You Free and Revealing Your Extraordinary Essence and #1 Amazon Bestseller I Choose Me: The Art of Being a Phenomenally Successful Woman at Home and at Work. Cynthia embodies the quote, "I am not what I have done. I am what I have become," and she leads others to do the same. Her own life was transformed as she transcended a violent and abusive childhood. Her work in self-care strategies and emotional integration support leaders, women, and organizations internationally.
Youth and Family Ministry
April 2: The first Sunday is a multigenerational service, and children are invited to attend Sunday Service with their families.
April 9: Youth are invited to join their family in Unity Hall for our beautiful Easter Flower Cross Service. They will have an Easter Egg Hunt later in April.
The rest of April is about Abundance and Gratitude, inspired by the book Attitudes of Gratitude. 
April 16: Gratitude creates joy, expressed by the online book The Busy Life of Ernestine Buckmeister.
April 23: Gratitude brings kindness, shown in the online story The Selfish Crocodile.
April 30: Gratitude connects us to Spirit, illustrated by a sweet little book, What a Treasure.
For more information on Storyline Online books visit https://storylineonline.net.
YFM now offers a break out for our Uniteen age group (grades 6 - 8). They will break away from the younger group on the second and fourth Sundays of each month. Their first project is reading the novel Seedfolks by Paul Fleischman.
Archives
You will find video archives of past Sunday Services on our Facebook page and YouTube page.
On Facebook, our Sunday Service archives show immediately. Enter "Sunday Service" in the search bar at the top of the page. Visit our Facebook Page.
On YouTube, our Sunday Service archives are shown immediately on YouTube. Enter "Unity Spiritual Center Westlake" in the search bar at the top of YouTube.com. Archives appear on our YouTube page later on Sunday and are in date order. Visit our YouTube Page.