Introduction to New Thought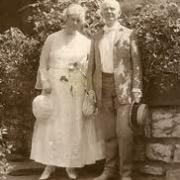 Charles Fillmore married his wife, Myrtle, in Clinton, Mo., on March 29, 1881. The newlyweds moved to Pueblo, Colo., where Charles established a real estate business with the brother-in-law of Nona Lovell Brooks, who was later to found the Church of Divine Science.
After the births of their first two sons, Lowell Page and Waldo Rickert Fillmore, the family moved to Kansas City, Mo. Two years later, in 1886, Charles and Myrtle attended New Thought classes held by Dr. E. B. Weeks. Myrtle subsequently recovered from chronic tuberculosis and attributed her recovery to her use of
prayer and other methods learned in Weeks' classes. Later, Charles began to heal chronic disabilities stemming from a hip fracture at 10. Attributing his belated physical improvement to the fact that he, too, followed this philosophy, Charles Fillmore became a devoted student of philosophy and religion.
A Growing Movement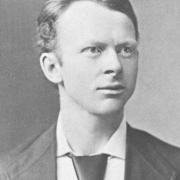 In 1889, Charles left his business to focus entirely on publishing a new periodical, Modern Thought. In 1890 they organized a prayer group that would later become Silent Unity. Unity Magazine was first published in 1891. Finally, on December 7, 1892, Charles and Myrtle penned their Dedication and Covenant:
We, Charles Fillmore and Myrtle Fillmore, husband and wife, hereby dedicate ourselves, our time, our money, all we have and all we expect to have, to the Spirit of Truth, and through it, to the Society of Silent Unity.
It being understood and agreed that the said Spirit of Truth shall render unto us an equivalent for this dedication, in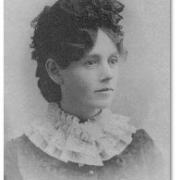 peace of mind, health of body, wisdom, understanding, love, life, and an abundant supply of all things necessary to meet every want without our making any of these things the object of our existence.
In the presence of the Conscious Mind of Christ Jesus, this 7th day of December A.D. 1892.
Charles Fillmore
Myrtle Fillmore
IN THE NEW MAGAZINE, Dr. H. Emilie Cady published a series titled "Lessons in Truth." This material was later compiled and published in a book of the same name, which became a semi-annual work of the Unity movement. Although Charles had no intention of making Unity a denomination, his students wanted a more organized group. Ordained in 1906, he and his wife were among the first Unity ministers. Charles and Myrtle Fillmore first operated the Unity organization from a campus near downtown Kansas City. Unity began a formal program for training ministers in 1931.
Myrtle Fillmore died in 1931. In 1933, Charles married Cora G. Dedrick, who became his collaborator on later writings. Charles Fillmore made his transition in 1948.
Learn more.
Visit Unity's website at www.unity.org.