As you gain a deeper understanding of the spiritual ideas presented by Unity Spiritual Center, you can explore and apply Unity teachings to your life in a setting of support and companionship. 
Unity's Five Basic Principles state that: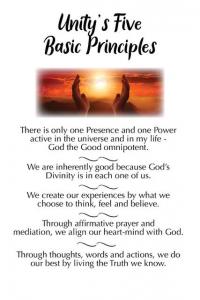 Please click here for the 5 Basic Unity Principles adapted for Children and Teens.
Learn more.
Visit Unity's website at www.unity.org.
Artwork by Shirley MacFarland